The Opening Crawl for THE HIGH REPUBLIC has been Released
The next big event within the Star Wars universe, Star Wars: The High Republic, is due to kick off January 5, 2021. Despite all that the pandemic has done to delay films and television productions, the upcoming novel and comic series is still on track and ramping up its marketing. Released this week was the the opening crawl for The High Republic. Setting the stage for this new untouched time period within the Star wars Universe.
The High Republic will be taking place 200 years prior to the events of the The Phantom Menace. Del Rey books is publishing the upcoming book The High Republic: The Light of the Jedi, from Charles Soule set in this time period. At the same time Disney-Lucasfilm Press is releasing The High Republic: A Test of Courage. A junior novel from Justina Ireland. Also, we know that The High Republic: The Great Jedi Rescue will be released along side the two previous mentioned books however very little is known about it at this time.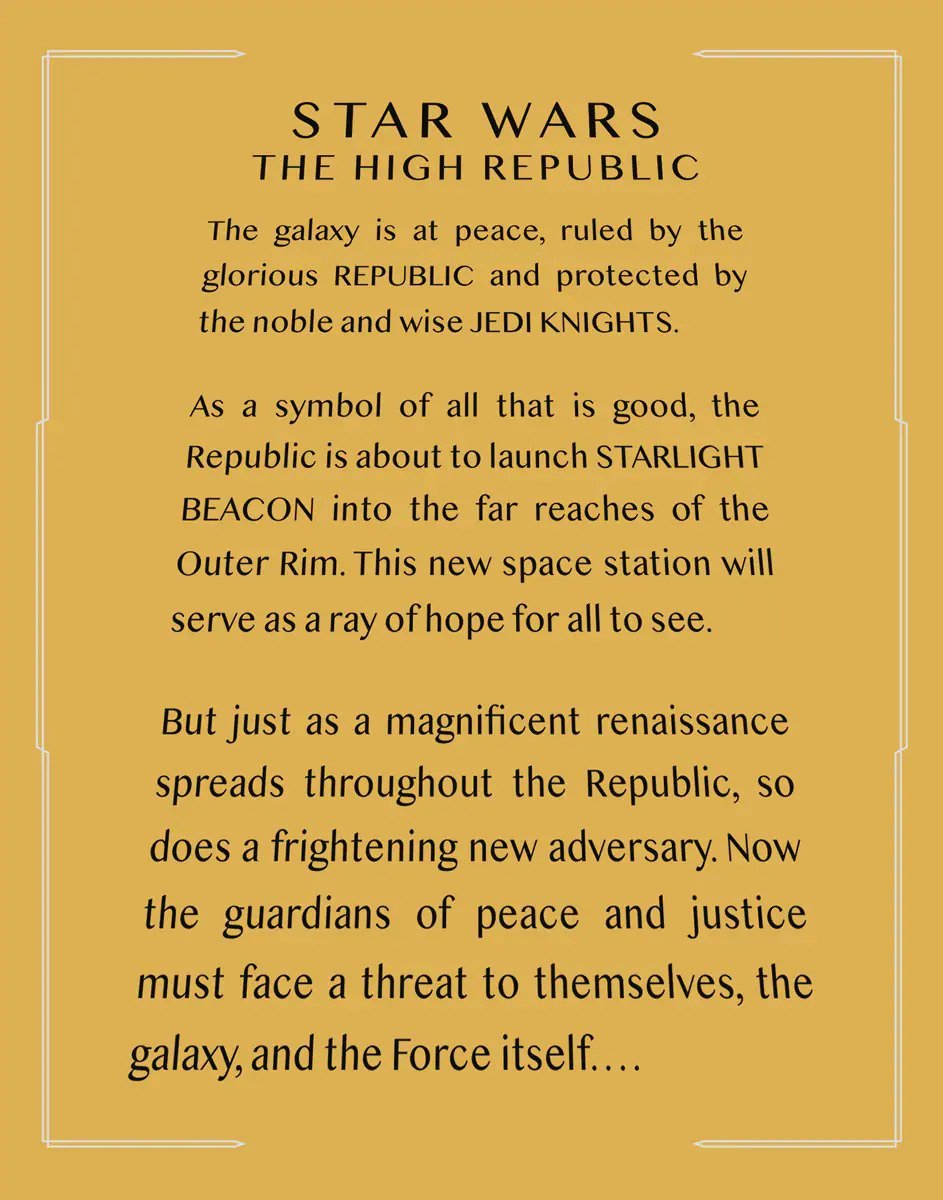 Are you excited for the upcoming series? Let us know in the comments below and make sure to check out Shootin' The Sith, the spoilerverse's premier Star Wars Podcast for more within a Galaxy Far Far Away.