ZACK SNYDER Teases MARTIAN MANHUNTER Design and DARKSEID Tshirt!
Over on The Nerd Queens YouTube channel, during a League of Mayhem Stream, Zack Snyder joined and discussed the amazing work done for AFSP in name of Zack Snyder's Justice League. With all the excitement surrounding the upcoming anniversary and celebration on November 17th. Snyder also revealed a new Darkseid T-shirt design which you can grab now over on ink to the people.
Here is a more clear picture of the Darkseid design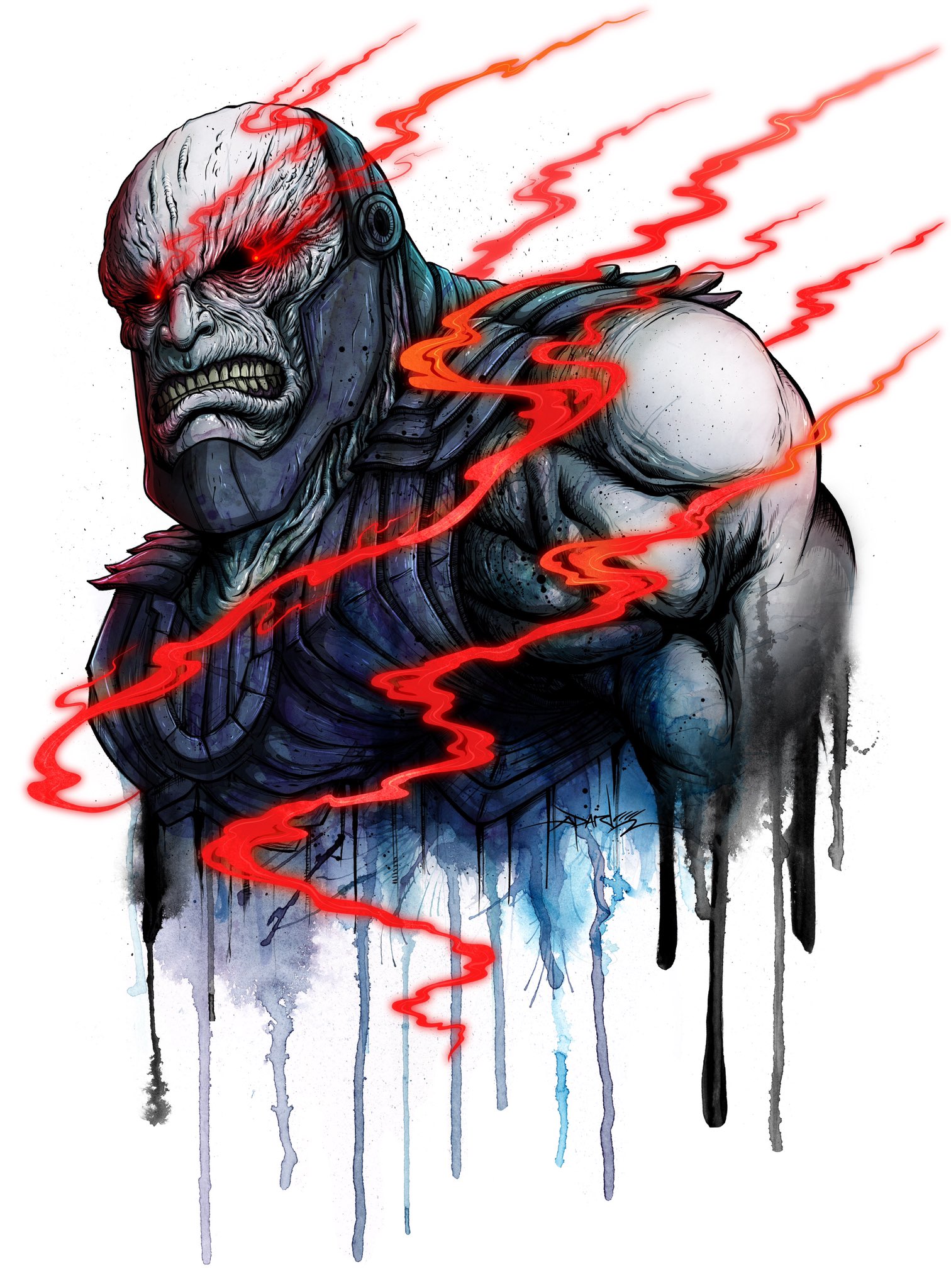 Adding even more excitement of him being on the stream. Zack decided to show off a drawn rendering of the Martian Manhunter design for the upcoming HBO Max mini-series, Zack Snyder's Justice League. Zack has been teasing the inclusion of J'onn J'onzz for quite some time now. Specifically how the character will be portrayed by actor Harry Lennix who plays General Swanwick in the Snyderverse.
Finally, Zack was asked about the current Us United Hashtag. Without hesitation he showed his absolute excitement and Love for the idea and how it is serendipitous about this coming together as the fundraising for AFSP nears the $500 thousand mark.

For more to understand what #UsUnited is all about check out the latest Bridging the Geekdoms episode of Free Talk.
If you want to watch the entirety of the video you can check it out below. The Nerd Queens are Nana & Cole and are joined by other AMAZING women such as Wonder Meg, Amanda, Fatma, Lorena, Chelsea, Nash and many others.
Robert is not only a Senior Editor for Spoilerverse.com but he also hosts both Bridging the Geekdoms and the Spoilerverse's premier Star Wars podcast, Shootin' the Sith. He is a passionate fan of movies, video games, comics and pretty much all things within the pop-culture world. He can be found on Twitter or over on his Bridging the Geekdoms YouTube channel where he talks about any rumors he is hearing as well as news that has dropped and more.