RUMORVERSE: When Will We See RIAN JOHNSON'S STAR WARS Trilogy?
Announced in 2017, Rian Johnson, Director of The Last Jedi, would be developing a new Star Wars trilogy for Lucasfilm. This trilogy would be released sometime after the conclusion of the sequel trilogy and would be exploring a different part of the lore than we had seen before.

While many look at Johnson as a poor choice for additional Star Wars projects, he has proven time and again that he is a very skilled and adept storyteller. Given the ability to create his own arc and not be constrained to an ongoing trilogy he should be able to accomplish something fun and exciting for all fans to enjoy.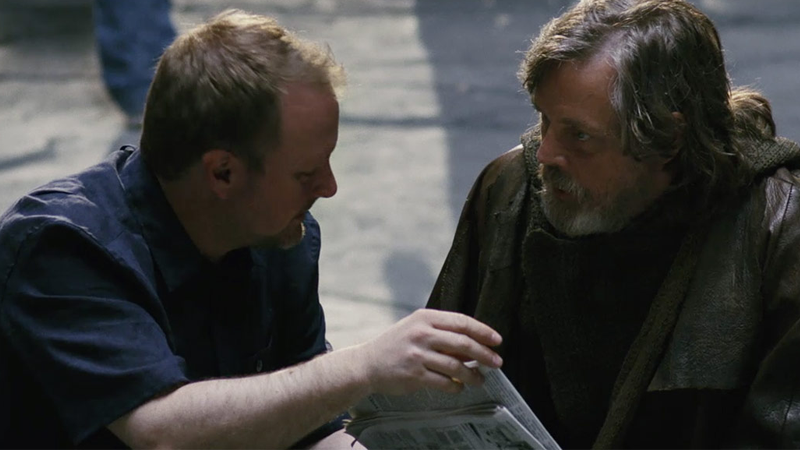 However, as Lucasfilm has shifted projects due to filmmakers leaving (Benioff and Weiss) and coming (Taika Waititi) there has been much speculation whether Johnson had quietly stepped away or not. While Rian has been relatively tight lipped on the development of his project it was just over a year ago he stated this.
I have no update at all. But I'm still working with Lucasfilm on it, and they're figuring out when they do what and everything.
Obviously the current state of the World and the Pandemic has caused Hollywood to adjust their schedules. Lucasfilm is still moving forward with plans they have in place, which includes no less than three Star Wars films and a multitude of Disney+ shows set in a galaxy far far away.
Good news is , from what we have heard, Lucasfilm is aiming to launch his trilogy on December 22, 2023. That date may sound familiar because Disney recently announced release dates for the next three films to be

December 22, 2023
December 19, 2025
December 17, 2027

Rian had been hard at work on the script for a number of months and we are now being told the ball is in Lucasfilm's court as they work out production details. We also know Johnson is currently developing a follow up to his 2019 hit Knives Out. While a release date for that film has yet to be announced, there is plenty of time for Johnson to complete that sequel before diving into production of his Star Wars trilogy of films.

No official details have yet been released by Lucasfilm, though it's expected we should begin hearing what their plans may be by the first quarter of 2021. With that, we could also hear more during the next Disney shareholders meeting which is notorious for not only revealing financial information but also future plans of their studios.

While we are confident in the information received please remember, whatever you see in the Rumorverse is simply rumor until official. With that, are you ready for more Rian Johnson Star Wars?