Godzilla Invades Magic: the Gathering
Godzilla invades Magic: The Gathering! Available April 16 on Magic: The Gathering Arena. And a full retail release on May 15th. The upcoming crossover will be called Ikora, Lair of Behemoths. The cards will be in every booster pack as a special promotional card.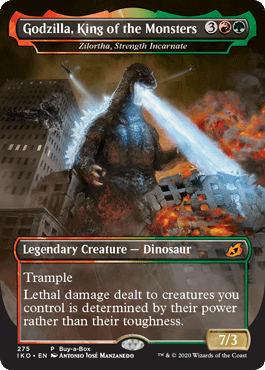 For more on Ikora, Lair of the Behemoths make sure to check out Wizards of the Coast.