Bounty Hunting is a Complicated Profession…
The second trailer for The Mandalorian has dropped and to mixed reactions.
The marketing for the upcoming Disney+ show is picking up steam and we here in the #Spoilerverse could not be move excited. Check out the latest trailer below.
Some quick points to talk about here.
The Look
Immediately I noticed how lived in the sets appear, reminiscent of the Original Trilogy. The Storm Trooper's armor is disheveled and dirty. This isn't going to be the pristine clean look of the prequels or even that of the sequels. Something that should make everyone very excited.
The Action
Woo boy! It seems like there are going to be some pretty jaw dropping action sequences with this show. Just in the trailer you can point out a handful of scenes that will get you on the edge of your seat.
Connecting to the Universe
We know the show is taking place shortly after the events of 'Return of the Jedi' but that hasn't stopped them from referencing the prequel era. In one shot we get a very good look at a B2 Super Battledroid. Speculation is now running wild with trying to figure out if it is a flashback scene or not. Either way it is nice to see them making connections to the grander universe.
The Story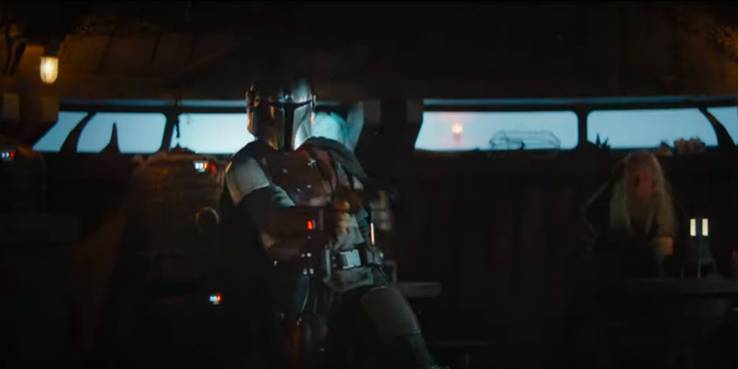 Well, really the lack there of with any story information.
We still have only rumors to go on with what this show is going to be about, well at least the driving force of the titular character. Personally I love this approach as it will give me, and all viewers, much more reason to tune in on November 12th to check it out.
They said you were coming. They said you were the best in the parsec. Would you agree?
Overall this trailer did what it needed to do. wet our appetite for whats to come.
Are you excited for The Mandalorian?